The Cabaret-Theatre celebrates its first anniversary! 🥇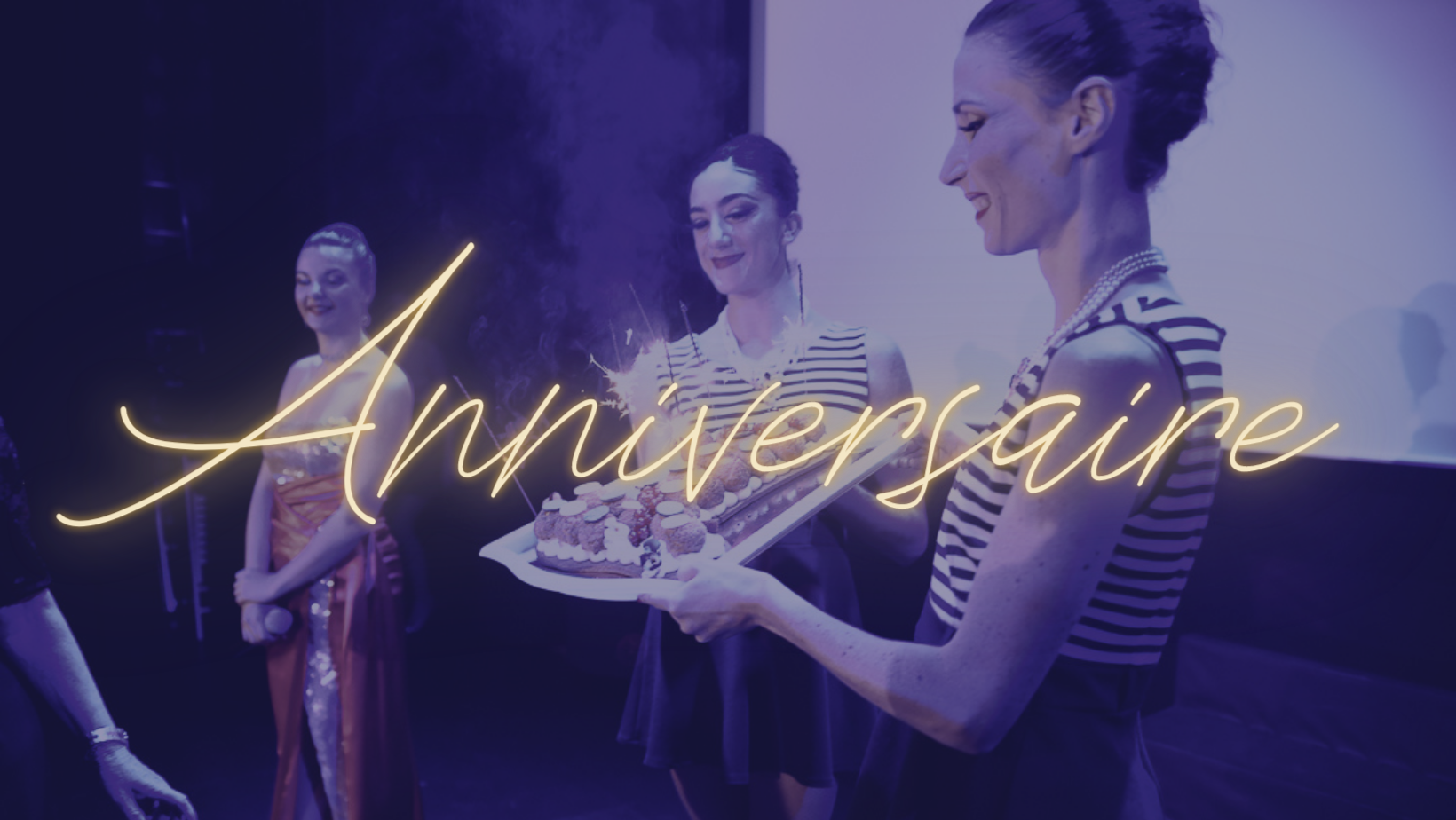 And yes, it's already been a year since Cabaret L'étoile bleue opened. 😱 
In total, it is:
1 year of intense artistic work: a tailor-made program. A revue created with passion and professionalism.
53 weeks of hard work and meetings to try to satisfy you as best as possible and make the customer experience unique. ✨
365 days of dinner shows: The cabaret has offered you various menus. Now, Chef Gilles Carmignani delights you and makes your taste buds dance  😍
8760 hours of collaboration with our journalists, photographers, caterers, webmasters, technicians, and many others...
But above all, 1 year of sharing with the audience, with over 5,000 people welcomed! 🤩
Believe us, we're not going to stop there. 2023 is a year full of newness and creativity, to always keep surprising you! 😉